Ultraviolet Therapy (Photo-oxidation therapy/UBI) is a biological healing modality utilizing ultraviolet irradiation of the blood (with UV Ultraviolet C light) to produce the following beneficial photochemical reactions:
Improved microcirculation and oxygenation of tissues.
Anti-inflammatory effects
Stimulation of the immune system
Increased tolerance of the body towards radiation or chemotherapy.
Cardiovascular protection through increased metabolism of cholesterol, uric acid, and glucose
Resolution of vascular spasms
Powerful anti-infection properties
Historically, photo-oxidation therapy was first administered to humans in 1928 in Germany when a woman dying of sepsis (a usually fatal bacterial infection of the blood) was cured in two days. Currently, when use and over-use of antibiotics has produced super-strains of bacteria resistant to more and more powerful (toxic) antibiotics, and new mutated strains of viruses are being identified every decade, photo-oxidation is needed more than ever. Medical research from American and German sources, provides dozens of references on photo-oxidation.
Indications for photo-oxidation
When a patient has reached a plateau, photo- oxidation can often improve these patients further. Indications include: Infections of all types- (bacterial, viral, fungal, protozoa) toxic conditions of all types- snake bites or organic poisoning, injuries, wound healing, venous stasis ulcers, Raynaud's disease, migraine, acute flare ups of arthritic joints, fibromyalgia, osteoporosis pain, diabetic retinopathy, macular degeneration, asthma, acne, herpes zoster, psoriasis, chronic intestinal inflammation, occlusion of arteries, (including stroke), thrombosis or increase in blood coagulability, thrombophlebitis, general detoxification.
The Procedure
Blood is withdrawn from the patient's arm using a butterfly needle. Approximately 40 milliliters of blood, depending on body weight. This same blood is run through a device which exposes the blood to controlled ultraviolet rays. After the patient's blood is exposed to the UV light, it is returned to the patient's vein.
During the process, smaller bacterial and viral cells are targeted, absorbing the majority of the photonic energy. The healthy cells remain intact while the disease cells are killed and become antigenic. An "autogenous vaccine", meaning self-generated, is thus produced. Microbes in the bloodstream are rapidly destroyed when exposed to this "vaccine" and photonic energy. This process is called "induced secondary immune reactivation."
The end result provides a new supercharged immune response, greater oxygenation, and a balancing of your system.
Biological effects include: Increase in: arterial and venous oxygenation, blood pH, lymphocytes, electrical charge on the red blood cell, of bacteriocidal capacity of the blood, hemoglobin, white blood cell count, lymphocytes, phagocytosis ability; Reduction of : cholesterol, creatinine levels, blood lactate, clot formation tendencies, blood viscosity, uric acid levels, fibrin levels, plasma viscosity, surface tension of the blood; Normalization or modulation of: immune status, glucose tolerance , and fibrinolysis.
Frequency of treatment
Acute infectious situations typically will be treated with one treatment daily or every other day until improved or resolved. Chronic situations are treated on a variable schedule, but a typical pattern of treatment would be one treatment two times per week for three weeks, and then one treatment weekly for four weeks, then gradually moving towards one treatment every two months as maintenance. The treatments may take effect immediately and the benefits are apparent for up to 45 days.
What can you expect after a treatment?
Some people feel better immediately afterwards. Occasionally, some people feel worse before they feel better. This is because the body is actually detoxifying from the treatment. The stimulated oxidation process can cause your body to "break" an infection. Detoxification symptoms include feeling tired or run- down, fever, chills, and flu like symptoms. This will usually last the night of your treatment and most people then feel better afterwards. In individuals with weakened immune systems (chronic fatigue, Candida, multiple sensitivities, etc.) it may take up to four treatments (rarely more) before the immune system is noticeably better.
For more information go to drsubi.com
In-house
Compounding
Pharmacy
Our pharmacist Danny Gelber has taken great care in formulating bio-identical hormones sourced from plants. Because we compound on site we can provide fast convenient customized Hormone replacement therapy. In addition, we offer anti-wrinkle cream, topical analgesic cream for pain, hair growth formula, and low dose naltrexone.
Some of the
Health Issues
that we treat
---
Chronic fatigue
Insomnia
Anxiety
Autism
Depression
Anti-aging
Cancers
Allergies
Arthritis
Back and joint pain
Headaches/migraines
GERD
Fibromyalgia
Menopause
Hypercholesterolemia
Eczema
more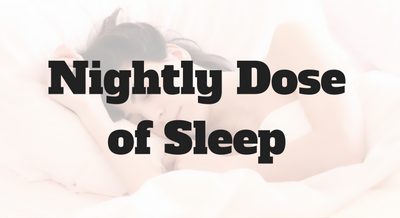 Sleep is a basic principle of good health and well-being and integral to the body's healing system. A lack of sleep deprives the body of essential energy and cell restoration, which then creates a less than desirable state of health. When in this suboptimal state, the...
read more